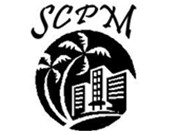 Space Coast Property Management of Brevard  (SCPM) is a full service property management company offering unmatched service & support to Space Coast of Florida. 

Our mission is to offer the highest level of professionalism and property management services available to the Space Coast's:


 Homeowner Associations
 Condominium Associations
 Cooperative Associations
 Community Development Districts
 Commercial Property Associations
A community association is responsible for handling the business of common interest to all the owners.  Each Association is part community; with unique characteristics, and goals to maintain the quality of life, part business; with fiduciary duties, responsibility for management of facilities, and part governing body; providing representation for the association via decision-making as well as enforcing rules and regulations of the association.  Of course, each community association has unique characteristics and goals in order to be maintained at its' best.    

Both homeowners and business unit owners alike have high expectations since decisions improve overall value and their quality of life.  After all, both parties make financial and emotional investments in their homes and communities.  Naturally there are the concerns of overall appearance, financial stability and the maintenance of facilities and amenities within their association.  


The Directors and Officers of most associations volunteer their time and energy without compensation for the benefit of the entire community.  Often more times than not this is time consuming and a thankless job.  

A Licensed Community Association Manager (LCAM) supports and assists the Directors and Officers of the association.  The LCAM is responsible under the directive of the boards, thereby reducing the day to day burdens placed on the board, and also provides a buffer between residents and board in the enforcement of the Covenants, Restrictions, and By-laws of the Association, as well as with the collections of assessments and beyond.  

Our LCAM's can meet the expectations, demands, and responsibilities of an association and its' members, possessing a wide range of knowledge, in a variety of areas including; finance, statutes, regulations, maintenance, insurance, reserves, and personnel management.